Awwwwesome Comics is JesseRoo's comic series and consists of multiple story arcs, each trigerred by something random happening.
JesseRoo decided that he will turn the comic in a new direction. He has stated that the comic will just be "my comic", meaning that he will update with random comics which may or may not have anything to do with eachother. He also replaced the M&L tetboxes with his own custom ones which allowed him more freedom when it comes to talking.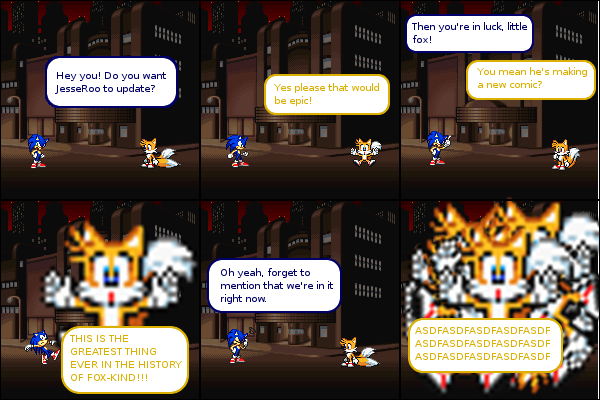 Ad blocker interference detected!
Wikia is a free-to-use site that makes money from advertising. We have a modified experience for viewers using ad blockers

Wikia is not accessible if you've made further modifications. Remove the custom ad blocker rule(s) and the page will load as expected.